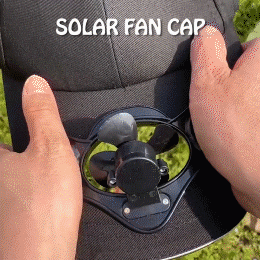 Features
The built-in solar energy design saves energy, is environmentally friendly, has a long service life, and does not require batteries.
Solar fan, unique Velcro design, can keep your face cool in the sun.
The size can be easily adjusted to suit your needs.
This hat is made of cotton material, durable, breathable, comfortable, and lightweight.
Suitable for: traveling, fishing, mountain climbing, golfing, partying in the square, watching drama, watching football games, and other outdoor activities.
Product specification
Size: 11.8″ x 7.9″ x 4.7″
Color: Black/White/Yello /Red/Blue
Weight: 0.4lbs