SPARK A LOVE FOR HANDS-ON LEARNING FOR BUDDING INNOVATORS WITH THE RACE & CHASE PLAY KIT 🧠 
 Improves color and sound recognition
 Explore gravity, motion, and changing direction
 Age Recommendation: 10 months +
 Made from natural, eco-friendly & non-toxic wood
★★★★★
"My son loves this play kit! It challenges him, teaches him, and gives him a sense of pride & accomplishment once he puts it all together. So engaging and fun for the entire family!" 
– Catherine M. 
KICKSTART IMAGINATION AND CURIOSITY! 👶 👧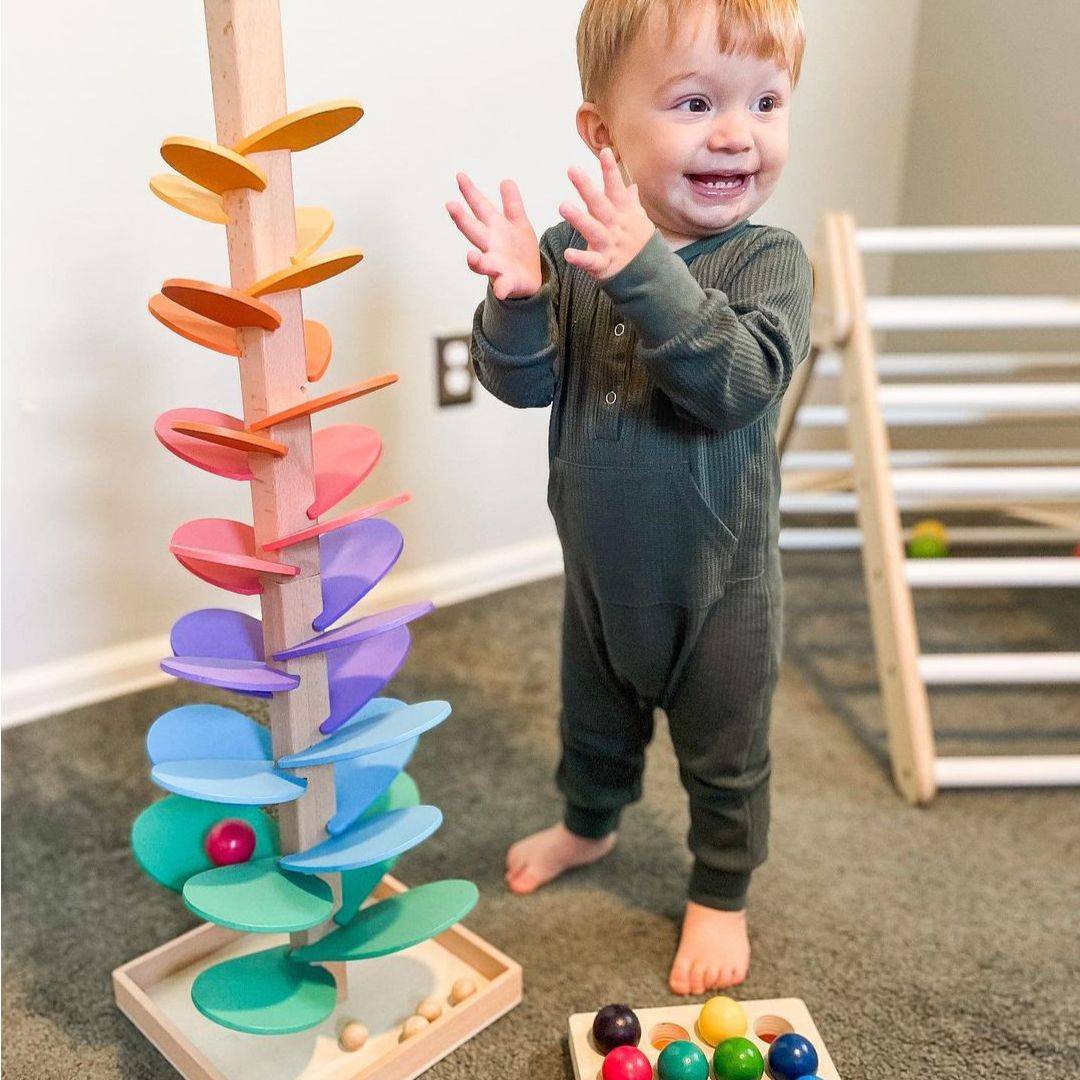 TOP 6 REASONS WHY THE RAINBOW MUSICAL TREE KIT IS A MUST-HAVE!
This marvelous rainbow tree has different musical notes while the marble ball goes down from the highest leaf 🎶
Build fine motor skills
Get more comfortable with routines and time
Explore rotation, spatial relationships, and parts of a whole
Practise color recognition
Suitable for any age from toddlers to adults
Designed to be an open-ended toy. Possibilities are endless!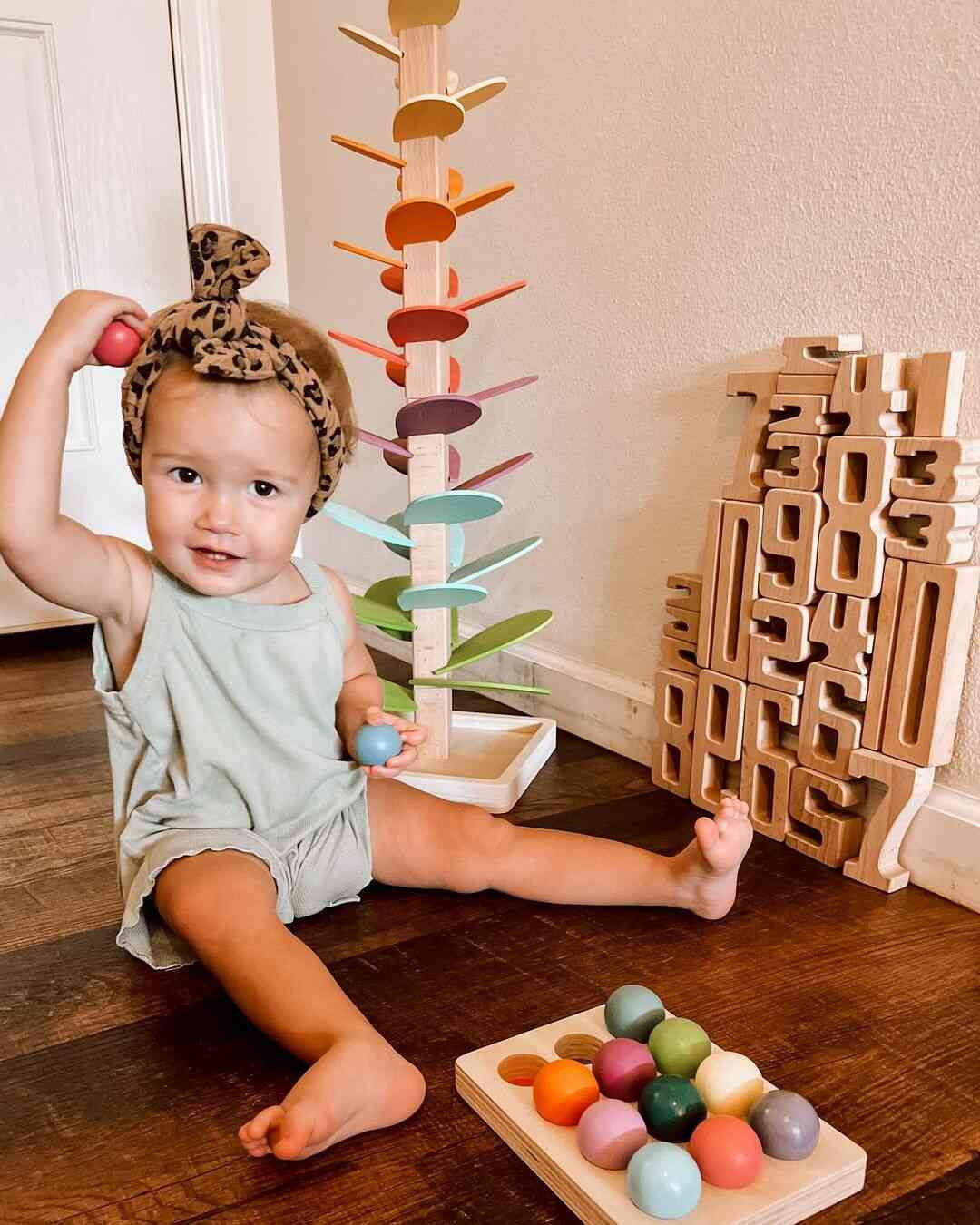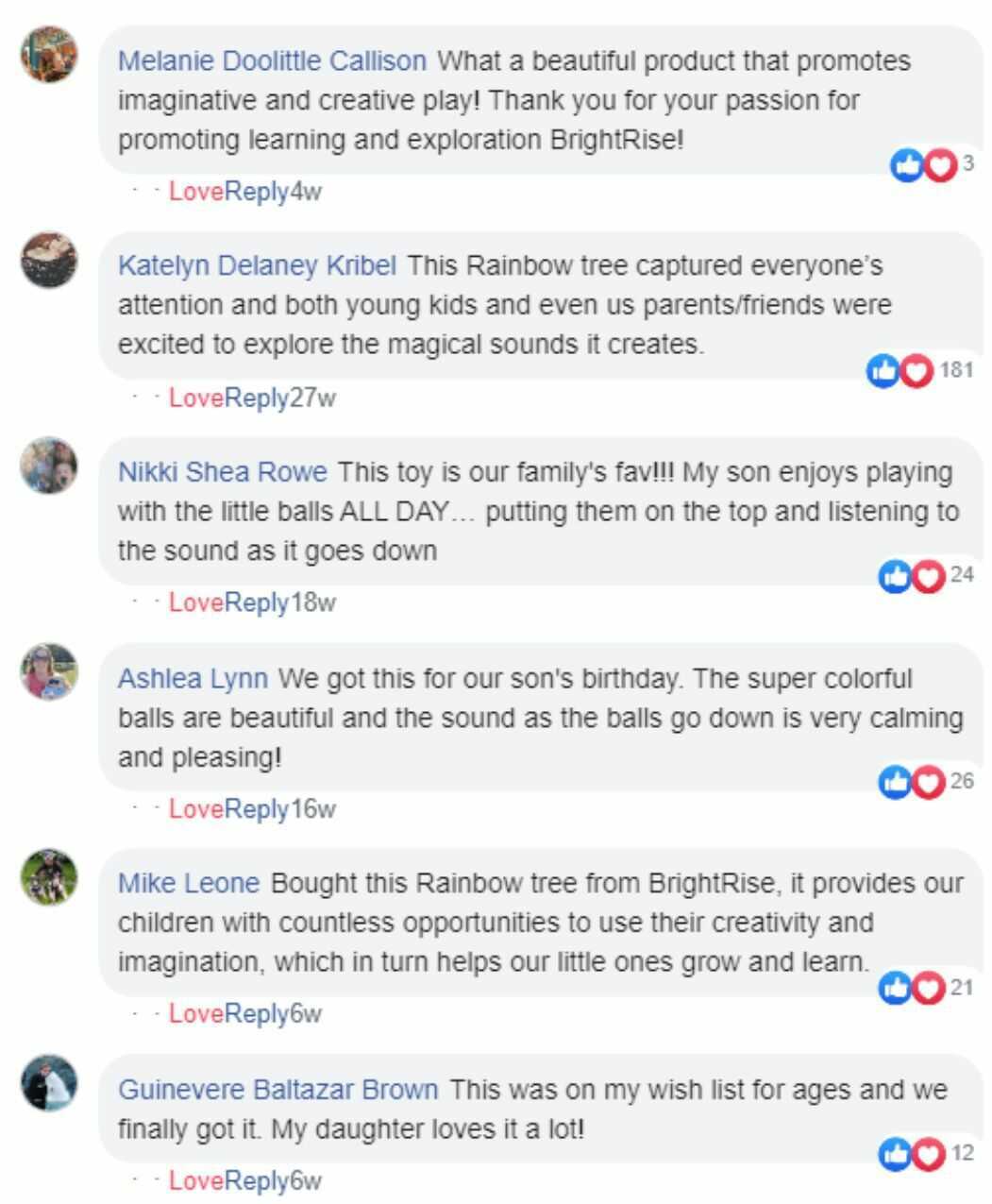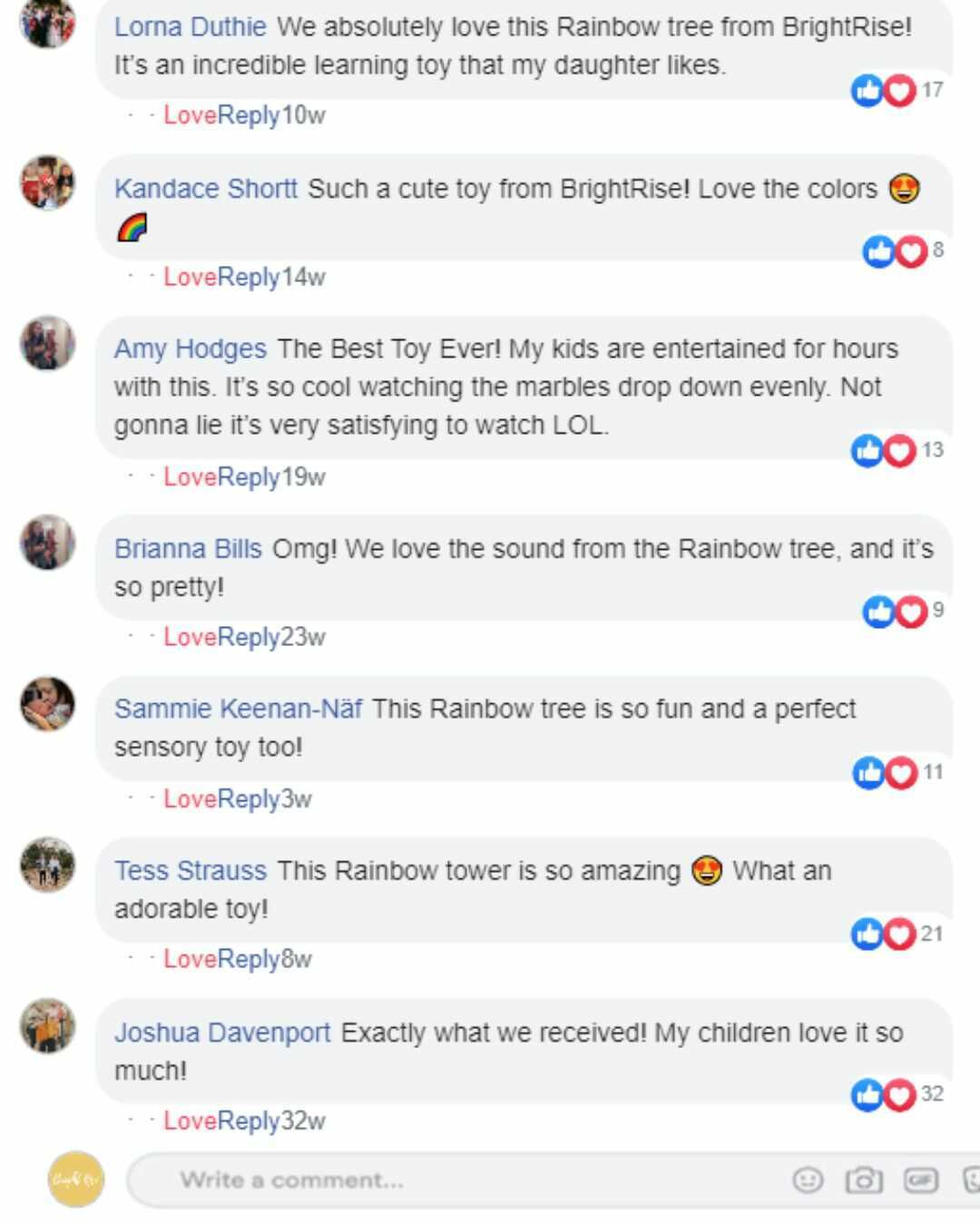 RECOMMENDED BY DR. NEIL MODE – PEDIATRIC THERAPIST
"Rainbow Tree Kit is the go-to toy for active learning times and creativity. 90% of babies will develop motor skills faster while having fun."
FAQs
What age is this appropriate for?
We recommend our Rainbow Tree Kit for kids aged 10 months and above. For kids under 10 months – we recommend they play with the toy as long as they are playing under parent supervision. This way it eliminates any possibility of a choking hazard.
Is the item durable?
Our Rainbow Tree Kit is designed by experienced craftsmen who spent 150+ hours making it extremely durable, safe, and reliable – keeping little kiddos in mind.
Are the balls small enough to be a choking hazard?
The balls are not small enough to be a choking hazard for adult-supervised use for kids 10 months old and above.
Is it made with non-toxic material?
Our Rainbow Tree Kit is made of natural and environmentally friendly, tasteless, and non-toxic natural wood.
Is this toy safe?
Yes, 100%! Our Rainbow Tree Kit has been designed by experts and tested by kids. The product has smooth corners, laser engravings, and a premium craftsmanship design. The product has a CPC certificate too.