Dust is everywhere and regular feather dusters just spread the dust around, while cleaning with a cloth and furniture polish is time-consuming and labor-intensive!
Now you can power clean your home quickly and easily with the Cleaning Brush Set!
This motorized dust wand does all the hard work for you, eliminating dust in half the time.
Just press the button and start dusting!
Evict those dust bunnies hiding in hard-to-reach areas once and for all!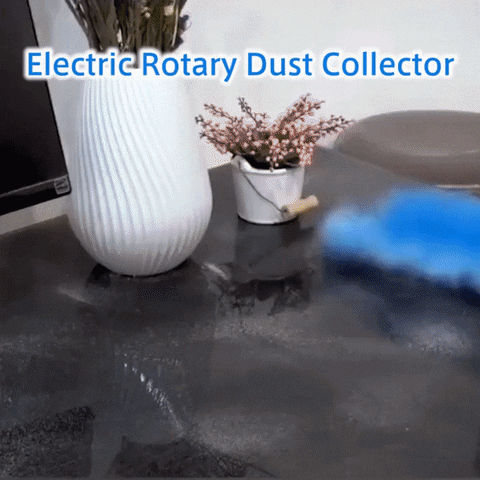 The duster head can be washed and dried after cleaning, then used again, and is designed to last for years.
It is a perfect replacement for rags and cloths.
The dusting head is made with long blue fibers for attracting and holding dust, and the wand is easy to handle and skinny enough to get into tight spaces making it the most complete dust cleaner ever.
Features & Benefits:
Multipurpose dusting.
Rotating brush picks up dust in a fraction of the time of ordinary dusting.
3 different size dusting head for convenient dusting.
Slides in tight spaces and corners.
Ergonomic handle for supreme comfort.
Compact and practical.
Suited to clean delicate products.
Good at cleaning hard-to-reach places.
It is fun and fasts to use.
The duster head is easy to wash.
Lightweight and compact.
Features:
Material: ABS
Size: One Size
Weight: 462g 
Battery operated: 4 AA batteries (not included)