THE EASY WAY TO REMOVE HAIR AND FUR FROM YOUR CLOTHES, FURNITURE, AND FABRICS!
The extra-large, double-sided, self-cleaning lint brush tackles the impossible task of removing unwanted pet fur, lint, and hair from your clothes and fabric surfaces.
It captures fur and lint in 2x the time of a single-sided lint brush.
There are no refills, no tape, and no messes.
A must-have for your clothes and your furniture!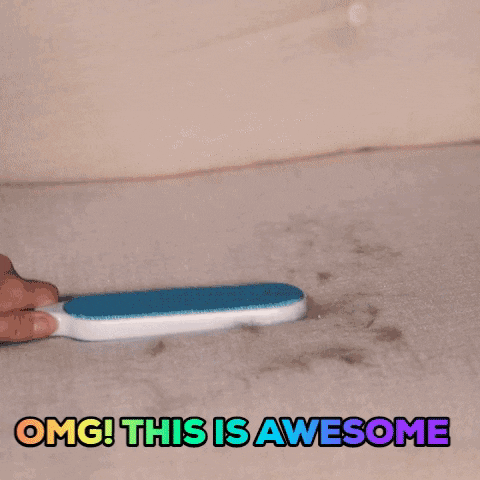 Benefits:
Reusable pet hair remover with self-cleaning base doubles as an upholstery cleaner for couches.
A double-sided, large lint brush removes fur and lint twice as fast as a one-sided lint brush.
One dip in the self-cleaning base removes pet hair from the Fur lint remover.
No refills required – unlike other lint rollers for pet hair, there's no tape and no mess
Included Fur Cleaning Brush, self-cleaning base, and travel size Fur brush.
✅ Easily sweep away all the fur and leave a clean environment, void of fur floating around to protect you and your pet's health.
✅ The perfect tool for every pet owner! Keep your entire house, including your couch, the carpet, your bed of pet hair and lint.
✅ The pet hair remover brush is perfect to keep in your bag or car.
The mini size has all the same features as the standard-sized pet hair remover.
✅ Even keep your car clean with the travel size!
Never worry about showing up at an important meeting or event with pet hair or lint on you with the portable travel size brush.
✅ Pet Fur & Lint Remover will be your good pet care expert around you.
Fur Remover is a must-have for every pet owner to maintain a hair-free and lint-free home, clothes, and furniture.
The lint brush is very easy to use and you needn't spend too much time to learn and clean.
It can help you to create a clean and healthy home.